Description
The D-U200N is the improved version of the famous D-U200 4-pole instantaneous relay. The dimensions, pinning and specifications are identical but it is much more reliable switching very low currents (1 mA @ 5 VDC). It is therefore the perfect relay to switch mixed loads.
The built-in magnetic arc blow-out ensures adequate DC breaking capacity resulting in long contact life and the now integrated contact separation prevents cross pollution of contacts better.
The operating temperature range is now -50 to + 85 Celsius. The IP40 dust ingress protection offers adequate protection allowing the relay to "breath" ensuring long life whilst switching higher DC and inductive loads.
The back EMF coil protection diode comes standard with the D-U200N series. The information on the relay cover is extended with serial no. and data matrix code for ease of traceability.
The mechanical design and construction of the D-U200N relay is so rugged that it is fit to last in corrosive (salt, sulphate) environments, low and high temperatures, very dry and very high humidity, shock and vibrations and high altitudes.
Several operators use this relay since the 1970's and without a single incident. Indeed proven reliable and designed to survive train life!
The ultra-compact design, light weight, many options and the wide choice of sockets makes this the most flexible solution and preferred choice of many customers.
New coil design in combination with other contact configuration leads to an energy saving of more than 50% with same technical specifications (option G).
Application
Relays keep on playing a vital role in reliable train operation. Key functions are galvanic isolation between control (computers/PLC's) and power circuits providing system isolation, contact multiplication and amplification.
Other unique features are predictable failure behavior (Fail Safe) making system safety validation a lot more simple than using computer based solutions like PLC's, long term availability = no obsolescence and easy maintenance by plug-in feature and transparent cover. Unlike more sensitive electronics relays are insensitive to EMI.
Using these features one can build a hardwired, fail safe control system which is cyber security safe and insensitive to electro magnetic disturbances and surges! Relays are ideal to use in trains for signal transfer/repeat, safety interlocking functions (brake – doors), load on-off switching and sub-system isolation.
Features
Ultra compact, light weight
4 C/O contacts, self-cleaning
Integrated back EMF suppression diode
Magnetic arc blow-out ensuring long contact life
Minimum switching current 1 mA
Maximum continuous current 10 A
Proven reliable
Wide temperature range -50 ⁰C…+85 ⁰C
Mechanical life > 50 million operations
Electrical life e.g. > 10 million operations at 0.5 A, 24 VDC
Data matrix with serial number for traceability
Integrated snaplock, no external retaining clip needed
Transparent cover for visual inspection
Many options and sockets available
Option G ensures 50% less power consumption.
Railway compliancy
EN 50155: 2017
EN 50121-3-2: 2016
IEC 60571: 2012
EN 45545-2: 2015
IEC 60077-1: 2017
NF F16-101/102
IEC 60947-5-1: 2016
IEC 60947-5-4: 2002
IEC 61373: 2010
Certifications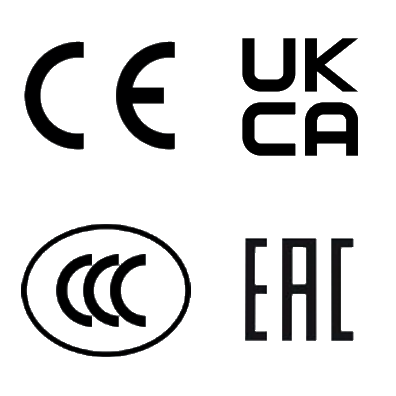 Available versions
Type
Nominal voltage (VDC)
D-U201N
24
D-U202N
48
D-U203N
72
D-U204N
110
D-U205N
96
D-U206N
12
D-U207N
36
D-U208N
55
D-U210N
120
D-U213N
125
D-U215N
220
D-U220N
250
Other voltages on request
Download:
differences-d-u200n-vs-d-u200(3)