Description
Plug-in electronic railway timer relay with four change-over contacts for reliable switching of very low currents (1 mA @ 5 VDC) up to currents of 10A @ 110VDC. When the relay is activated, the coil is energized with one pulse. The pulse time is adjustable with a lockable knob. The relay can also be supplied with a fixed pulse time (no knob).
The relay is equipped with two LEDs which indicate the presence of power supply and the energizing of the coil. The built-in magnetic arc blow-out ensures adequate DC breaking capacity resulting in long contact life. The integrated contact separation prevents cross pollution of contacts. On the relay cover, the serial number and data matrix code are shown for ease of traceability.
The construction of the relay and choice of materials makes the WDE4-U200N relay suitable to withstand low and high temperatures, shock & vibration and dry to humid environments. No external retaining clip needed, as integrated 'snap-lock' will hold relay into socket under all circumstances and mounting orientations. Compact design, choice of many options and a wide range of sockets makes the WDE4-U200N relay an easy and flexible solution to use.
Optional version with an energy saving of more than 50 % and contact configuration 2 C/O + 2 N/O contacts.
Application
The WDE4-U200N is used in demanding rolling stock applications where one pulse in output is necessary after activating the relay. Relays continue to play a vital role in reliable train operation. Key functions are galvanic isolation between control (computers/ PLC's) and power circuits providing system isolation, contact multiplication and amplification.
Other unique features are:
predictable failure behavior (Fail Safe) making system safety validation more simple than using computer based solutions like PLC's
long term availability (no obsolescence)
easy maintenance by plug-in feature and transparent cover
unlike more sensitive electronics, relays are insensitive to EMI
Using these features, one can build a hardwired, fail-safe control system which is cyber secure and insensitive to electromagnetic disturbances and surges. Relays are ideal to use in trains for signal transfer/repeat, safety interlocking functions (brake – doors), load on-off switching and sub-system isolation.
Railway compliance
EN 50155 : 2017 Railway applications – Rolling stock – Electronic equipment
IEC 60571: 2012 Railway applications – Electronic equipment used on rolling stock
IEC 60947-5-1: 2016 / IEC 60947-5-4: 2012 Low-voltage switchgear and control gear
IEC 61373: 2010 Railway applications – Rolling stock equipment – Shock and vibration tests
EN 50121-3-2: 2016 Railway applications – Electromagnetic compatibility
NF F16-101/102 Railway rolling stock – Fire behavior
EN 45545-2: 2015 Railway applications – Fire protection on railway vehicles Part 2: Requirements for fire behavior of materials and components
Certifications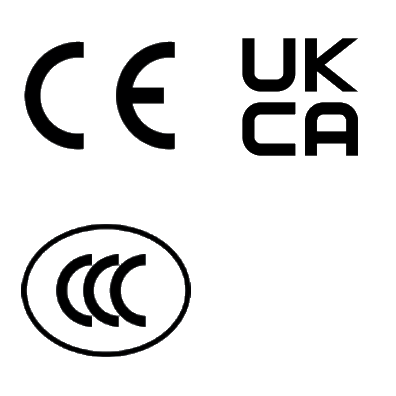 Available versions
Type
Nominal voltage (VDC)
WDE4-U201N
24
WDE4-U202N
48
WDE4-U203N
72
WDE4-U204N
110
WDE4-U205N
96
WDE4-U207N
36
Other voltages on request
Download: